As multispecifics is hailed the fourth wave of drug discovery, with more clinical candidates and commercial success than ever before, the 13th World Bispecific Summit arrived at a pivotal time to deliver the holy grail of precision oncology.
Advancing the next generation of translational success, this industry leading conference is the largest global gathering of bi-, tri- and multispecific drug discovery and development scientists, from molecule design to manufacturing. Benchmark and update your platform and clinical progress; advance mechanistic diversity, reduced toxicity and higher target affinity; and link manufacturability to novel formats of the
next generation.
The 13th World Bispecific Summit focued on the following topics:
Novel Formats of Multi-Specifics
Uncovering the Multispecifics Landscape for a Holistic Overview
Extrapolating Clinical Trial Design Learnings for the Best Shot at Success
Developing Next Generation Multispecifics for a Flourishing Future
Multispecifics in Clinical Use & Combinational Mechanisms
Creative Biolabs attended the 13th World Bispecific Summit as an exhibition partner. Thank you all for your enthusiastic attention to our booth and look forward to seeing you at the next World Bispecific Summit.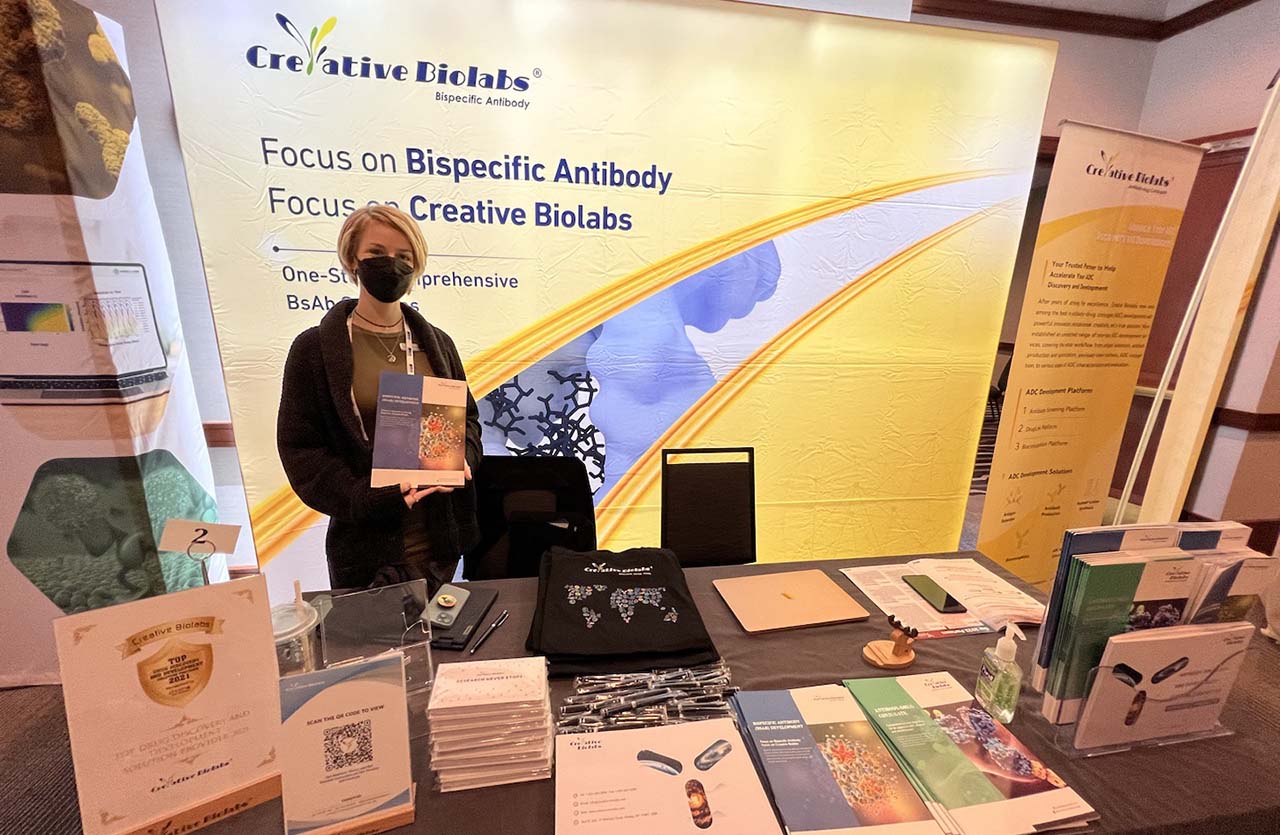 Creative Biolabs is proud to exhibit and participate in industry conferences where our scientists showcase innovative drug discovery solutions. Whether you are diving into scientific research, biopharmaceutical discovery and development, or industrial manufacturing, we strongly encourage you to come and meet us at our upcoming conferences!